This Credential is issued to BETH MARSHALL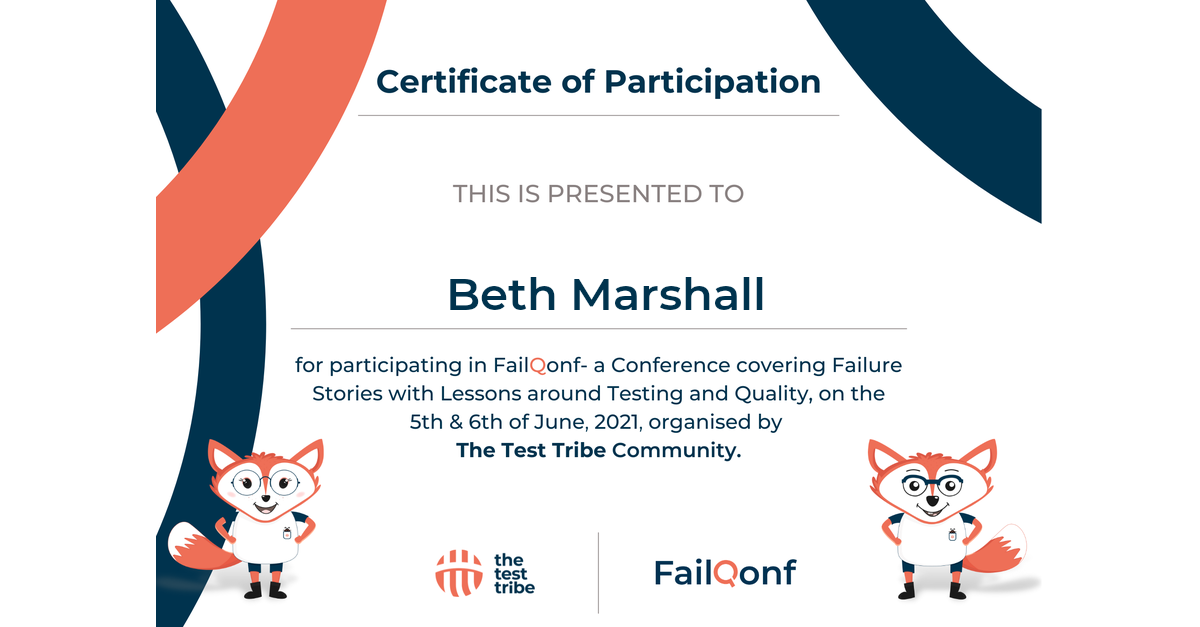 FailQonf: Conference covering Failure Stories with Lessons around Software Testing and Quality

Issuing Organization: The Test Tribe

Issued to BETH MARSHALL

Credential Signatory: Team FailQonf

Date of issue: 07 June, 2021




FailQonf, The Test Tribe's 3rd International Conference, saw 1120 registrations from 55+ Countries, with around 800 attendees. A Conference covering failure stories with lessons around Testing and Quality getting such a phenomenal response is really special to us. Some more stats as we reflect on what we witnessed: 700+ Mentions, 2500 + Social Media Interactions, 1.2 Million Est Social Media Reach, and 33000 Non-Social Media Reach See you again at some other event, soon!